Several dozen fair workers on Monday staged a go-slow on main roads around Paris, heavily disrupting traffic as they protested the city's decision to cancel the annual Christmas fair on the famed Champs-Élysées avenue.
Drivers of trucks and vans gathered at dawn for the "operation escargot" go-slow on roads leading to and from the capital. By 9am, police reported that traffic jams were developing mainly in the south, east and west of Paris.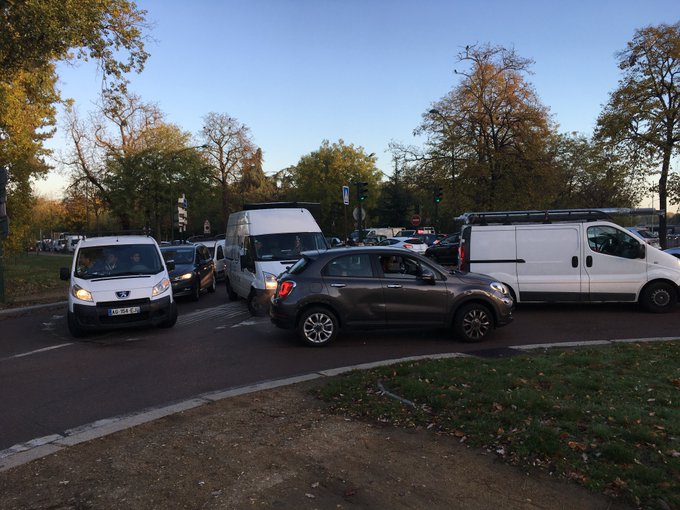 The City of Paris in July voted against renewing French "funfair king" Marcel Campion's contract to manage the annual Christmas fair on the Champs-Élysées avenue, after criticisms the market was too commercialised and "mediocre" in quality. In its decision the city said it was cancelling the fair "in its current form", calling instead for alternative ways to animate the famed avenue during the end of the year celebrations.
The City of Paris "wants to focus on offering visitors and Parisians more attractive and innovative events that will enhance the Champs-Élysées in a cultural and aesthetic dimension in keeping with this exceptional site", it said in its decision.
"We want local and sustainable [products]. This is not what we've seen … This is why we're ending it."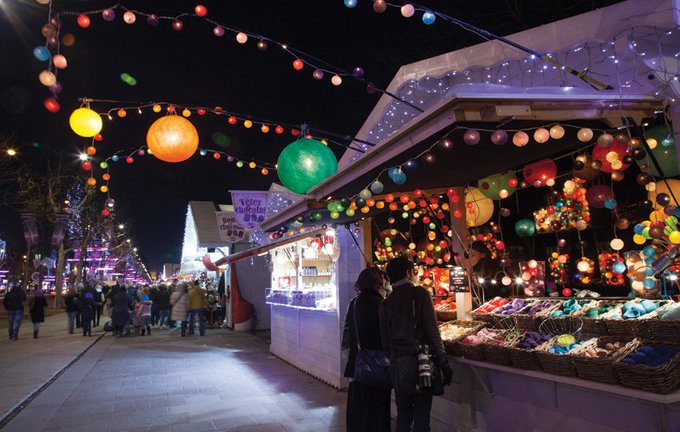 Monday's protest stirred up a lot of emotion on social media. While some drivers vented their frustration over the traffic disruption, others lambasted the market that has occupied the capital's famed avenue for nearly a decade.
Matteu Maestracci, a presenter for French broadcaster France Info, tweeted that the fair workers ought to thank the city for cancelling "the ugly Christmas market for tourists with its fake, bad and expensive products".
"Like the famous 'Corsican' stands whose Cantal-accent [merchants] sell you a 'local' €30 sausage that's been produced in Vosges [in the east]," he wrote.
Others voiced their support of Campion and the protest. Florian Philippot, the former key aide of far right politician Marine Le Pen, tweeted his "total support of fair workers who defend their jobs and the Christmas market against [Paris Mayor] Anne Hidalgo who doesn't like either fairs or Christmas".
Campion has been running the fair since 2008. According to organisers, the 240-stand Christmas fair attracts some 15 million visitors a year, creating around 2,000 jobs.
Campion is no stranger to disputes with the City of Paris. Earlier this year he was indicted over the installation of his Paris Big Wheel on Place de la Concorde in the centre of the capital and the conditions under which he was awarded the permit in 2015.
Source: France24