The statue of Recep Tayyip Erdogan was installed in a square as part of Wiesbaden's Biennale arts festival.
Organisers said they had hoped it would spark discussions linked to this year's theme – "bad news".
Instead, it prompted conflict between Mr Erdogan's supporters and critics. Firefighters moved it on Tuesday night.
City councillor Oliver Franz told the Wiesbadener Kurier newspaper that angry words had escalated into physical scuffles, and "bladed weapons were spotted".
"In agreement with state police, Mayor Sven Gerich decided to have the statue removed as security could no longer be guaranteed," the city's government tweeted.
Germany has a significant Turkish minority, whose varied attitudes to Mr Erdogan reflect those in Turkey itself. Some back his nationalist politics, while others accuse him of authoritarian tendencies.
Relations between Germany and Turkey have been frosty in recent years – not least in March 2017, when Mr Erdogan compared German officials to Nazis.
The insult came after German authorities cancelled rallies he had hoped would woo ethnic Turkish voters in Germany, ahead of a key referendum.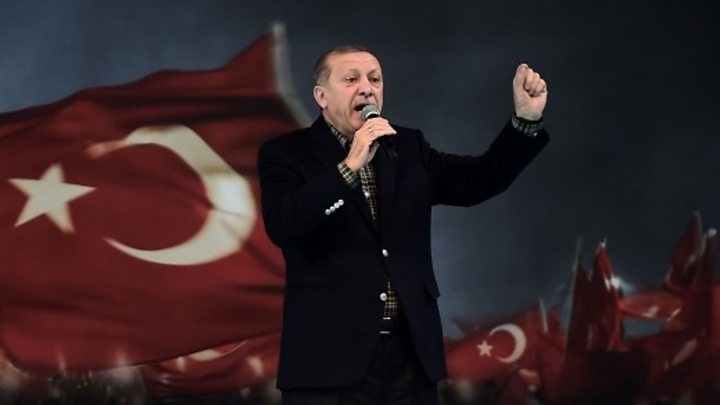 Source :